Payroll Outsourcing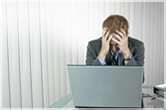 We can provide a practical affordable solution for all your payroll outsourcing requirements, whatever the size of your business.
Our inclusive service from timed records through to payment can be done on a weekly, fortnightly, monthly or annually basis. We can prepare the payroll and wage slips for any number of employees and our charges start from £30 per month + VAT.
Our service includes:
| | |
| --- | --- |
| • Administration of the payroll | • PAYE |
| • National insurance | • SSP |
| • Statutory maternity and paternity pay (SMP/SPP) | • Completion of year end returns (P35, P14) |
| • Summaries and analysis of employee costs | • Auto enrolment pension service |
Online Filing
We operate electronic filing of HMRC forms including end of year returns. Almost all employers are required to file their Employer Annual Return (forms P35 and P14) and starter and leaver information (forms P45, P46, P46(Pen) and P46(Expat)) online. HMRC may charge you a penalty if information is filed on paper when required to be filed online.
Construction Industry Monthly Returns
Contractors must complete monthly CIS returns due on the 19th of each following month. We are able to assist you with the preparation of these monthly returns and can file them online for you. We will also produce the monthly pay slips which must be given to your subcontractors.
For more information please call now on 0121 553 3001.