FAQ's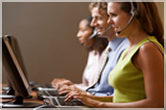 If you cannot find the answer you are looking for in this section then you can contact us and we will help in any way we can. You can either phone us using the contact details from the 'Contact Us' page or you can submit your question through our online messaging system which can also be found on the 'Contact Us' page.
• Is the first meeting really for free with no obligations?
Yes we are happy to meet you to discuss your business affairs at no obligation.
• Is it possible to negotiate a fixed fee?
Yes within reason we are always happy to do so with built in safeguards in the event of you requiring us to undertake special work or your business grows considerably.
• Previous accountants I have used keep changing the staff I deal with, can you assure me of continuity of staff?
Yes we try to ensure that you have as few contacts points as possible with the allocated staff looking after you for as long as possible.
• How do I pay my bill?
Our preference is for clients to pay us by monthly standing order. In exceptional cases we will consider credit terms.
• Do you have parking facilities?
Yes we have limited car parking spaces at the rear of our premises. When the car park is full, parking spaces are generally available on the main road outside our offices on a pay and display basis.